BY MICHAEL QUIRK
Last week was filled with even more winners as I went 3-2 with another Whammy multi-unit hit to bring my record this year to 19-10-1 and 5-1 in the aforementioned Whammies. I have yet to have a losing week; my worst showing coming in a 2-2-1 week that saw me hit the Whammy to get you into the positive realm.
This week is tricky as conferences such as the Big Ten and Mountain West make their debuts. I kicked around the idea of Indiana +6 against No. 8 Penn State as I don't understand what in God's name that line is about. Tom Allen has done an admirable job in Bloomington, but six points? That line absolutely stinks. Also kicked around the Bills -12.5 against the Jets despite looking awful the last two weeks. Alas, I ignored both and here are the five I'm rolling with this weekend.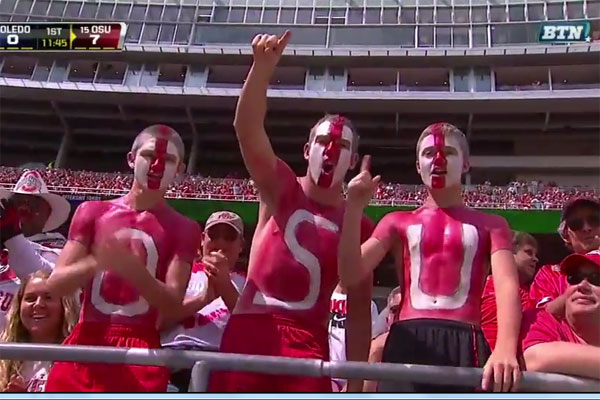 Tulsa-USF U50.5
Friday 7:30
I've tried to give you at least one Thursday or Friday winner the last few weeks in case your special someone wants to go out for a nice end-of-work-week dinner. You're welcome. Never say I am not a man of the people. I'm hitting you with another this week with the under here between a team from Oklahoma nicknamed the Hurricanes and a team from Florida nicknamed after cattle. Did I mix that up? Nope, that's right. OK then.
Tulsa has a top-notch defense in 2020, holding high-powered Oklahoma State to just 16 points in the season opener, and another elite offense in UCF to just 26 in their last outing. The Knights of UCF's other three contests have seen score at least 49 in every game.
USF on the other hand was held to seven against Cincinnati, zero against Notre Dame, and 27 against an atrocious Citadel team. All I'm saying is Matt Grothe is not walking through that door. God I hate typing this, but take the under in this one.
Iowa-Purdue U53
Saturday 3:30
This is honestly making me sick to my stomach. Me picking under feels like The Hamburglar ordering a salad, or Nicholas Cage being fiscally responsible, or Sam Hunt releasing a song with decent rhythm. It's just unnatural. I hate picking an under, but come on, it's Iowa. The Hawkeyes could be playing the NFC Pro Bowl roster and I'll take the under.
Last season, Iowa played 12 regular season games and not one of them went for 53 points. In fact, eight of the last 11 times these two have squared off, they have gone under 53 points. I cannot name a single player on either roster aside from future Kansas City Chief Rondale Moore on the Boilermaker side, and former Key West Conch Mekhi Sargent on the Iowa sideline. That side, I know it down to my plums that this one ends like 18-16 or something hideous like that. Another day in the Midwest, another under.
Lions-Falcons O55
Sunday 1:00
OK now that is more like it. These two teams are a combined 7-4 on overs so far this year, and this feels like stealing. The Falcons have given up 30+ four of their six games this year, and the Lions are no strangers to surrendering points, either, allowing 28.6 points per game so far.
Matt Ryan is second in the NFL in passing yards so far this year and now has his full compliment of weapons healthy. The Dirty Birds also appeared to wake up a bit last week following the firing of Dan Quinn, amassing 40 points on the Vikings. In the last five years, Atlanta is the fifth-best team in the NFL at hitting overs, and the Lions are the 11th. All we need is a 35-21 game to hit this over, so just like when NBA All-Stars hit Magic City, expect a ton of easy scoring in Atlanta.
Buccaneers -3.5 at Raiders
Sunday 4:05
Until we recorded the podcast last night, this was Alabama -21 on the annual Third Saturday in October. After seeing the Raiders' offensive line issues due to COVID, how can Las Vegas expect to form any semblance of offense to keep up with Tom Brady & Co?
That dry desert air will only help old man Brady and his cast of elite pass catchers. The Raiders live in the land of Overs, and I think Bruce Arians will hang a ton on Jon Gruden. I expect this one to get to blowout territory. I don't know what I did to deserve this line still only being -3.5, but I am eternally grateful.
WHAMMY: Ohio State -26 vs Nebraska
Saturday Noon
Oh man. The Big Ten is back! We all know what that means: guys who call Coke "pop" yelling about how Alabama is overrated, pale liberal arts majors painting their chests, and Scott Frost disappointing in Lincoln. This is an absolutely horrible opener for the Huskers as they go on the road to play the overwhelming conference favorite with one of the best veteran quarterbacks in the country. The Buckeyes will also need to build style points with their shortened schedule, so don't expect any let-ups in games where they are heavily favored.
Last season in Ryan Day's first campaign in Columbus as the head coach, the Buckeyes went 9-5 against the spread. Conversely, Nebraska was 3-9 ATS in 2019. The Buckeyes have won the last five meetings between the two, including each of the last four years. The margin of victory in those four dating back chronologically are 41, five, 42, and 59. Yikes. This one is going to be ugly, and I'm not just talking about the engineering students. Take the Buckeyes in a rout.